Gastro Turopolje 2022.
Nakon niza vrlo uspješnih sajmova, bili smo sudionici po drugi put Gastro Turopolja u Velikoj Gorici. Odlična gastronomska ponuda lokalnih restorana i udruga koje su pripremale stara tradicijska jela, a koja smo naravno morali probati jer su dio našeg djetinjstva. Jedna od tih su bijeli žganci s tropom. Ok, nisu kao što ih je pripremala susjeda kod koje sam vrlo rado jela ali su nas bacila unatrag. Good old feelings. Kad k tome pridodaš susrete s ljudima koje nisi vidio 20-30 godina. Tek onda ti bude onaj "OMG" zakaj su svi tak ostarili? (osim mene naravno lol). U nedjelju je bio gastro ručak koji ste si mogli ponijeti kući ili sjesti za stol ispred muzeja. Savršen vikend za cijelu obitelj.
Naravno da su mnogi nakon prve žlice gulaša dojurili do našeg štanda po nekaj ljuto jer kotlić mora biti pikantan, a za to smo se mi pobrinuli i naša Ljutomania ponuda. Pure fire Smoked Powder je bio prvi izbor, a kao salata uz gulaš i kotlovinu naravno Jalapeno sa krastavcima .
I ove godine smo uživali u odličnom društvu naših kupaca, posjetitelja i naravno izlagačima. Super je osjećaj kad dođete do štanda i velite: "Ovo si uzimam jer sam TO kupio prošle godine i dajte mi još nekaj novo preporučite". Ima li boljeg "feedbacka" za nas male proizvođače? To je "ono" što nas u težim momentima poslovanja diže i zbog kojih radimo to što radimo.
Do kraja godine imamo još nekoliko sajmova, a uz to prerada još ne prestaje. Imamo još par proizvoda čije zalihe treba "podebljat" i napraviti povratak nekih proizvoda koje ste nas tražili. Sve za VAS!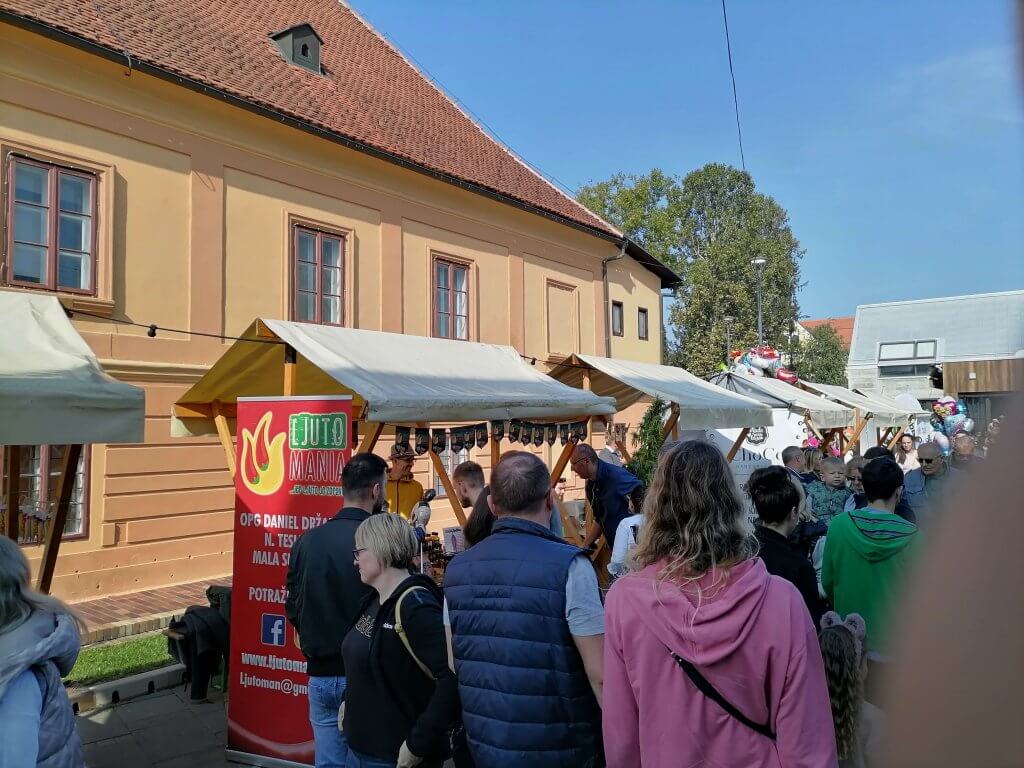 Ne propusti priliku i ugrabi popuste!